"2017 Volunteer of the Year" PJ Connors.
Through PJ's efforts over $100,000 dollars has been
raised for the children at CHOC Hospital. ​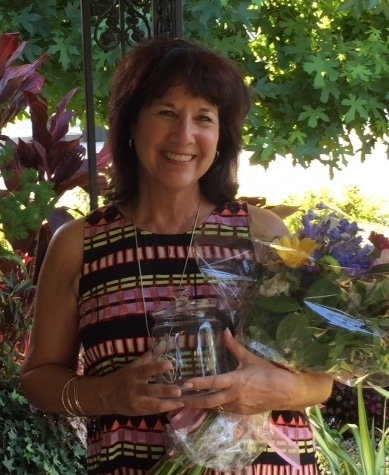 PJ is a devoted special lady who has been giving of herself every since she joined the Jack & Jill Guild. She always has a sunny disposition and is a detailed oriented hard worker. Over her seven year membership, she has given financial support, has participated in CHOC Children's events and has been available to lend a helping hand when needed. Most significantly, PJ has volunteered countless hours in support of the needs at CHOC Children's Hospital.

PJ Connors joined the Jack and Jill Guild in 2010 and has served on the Guild Board as Provisional Mom, Hospitality Co- Chair and Archivist. She has also taken positions of leadership in our Annual Home Tour and Boutique. PJ is most notable for starting and Chairing our Annual Golf Tournament, which is in its 4th year and counting.

Congratulations and Thank You to our wonderful volunteer!
---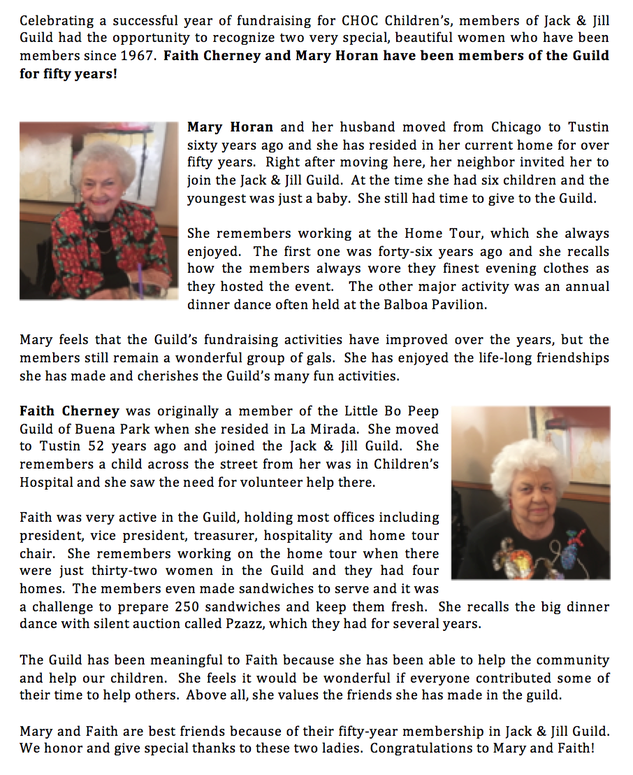 Two of our Members were honored for dedicating 50 years to CHOC!
---
Guild raised a Million Dollars for
CHOC Children's Radiology Department.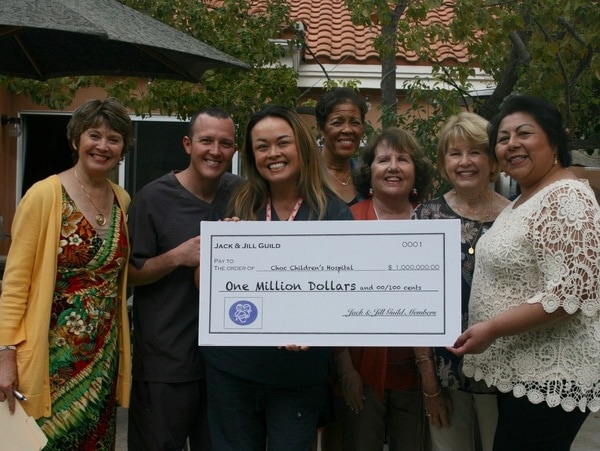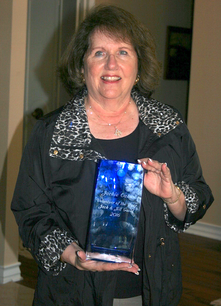 Jackie Oakes
Volunteer of the Year 2016
Jack & Jill Guild of CHOC Children's
Jackie has been an Active Member for 13 years. During that time she has held many positions on the Jack & Jill Guild Board including President. She has also lead several Fundraisers that have been instrumental in our fundraising efforts that currently has reached over $5 million dollars for the children at CHOC hospital.

Jackie has been an exemplary member by donating her time, financially supporting and bringing new members into our Guild. She is wiling to share her talents and assists wherever she is needed, including volunteering her time to other Guild fundraisers.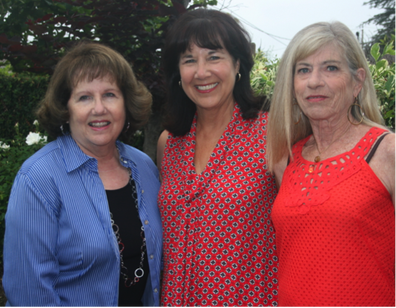 Jack & Jill Guild 2016 Membership Awards
​Jackie Oakes - Volunteer of the Year, PJ Connors - Service Award, Kay Collelo - President's Award
​