Our Commitment to CHOC
The Jack & Jill Guild has been committed to CHOC's vision since 1962. We are one of the four original guilds to be a part of CHOC from the very beginning. The Guilds were established to support the CHOC Foundation's mission to "provide the resources necessary for Children's Hospital of Orange County (CHOC), to nurture, advance and protect the health and well-being of children." Today, we still stand by that commitment.

In an effort to touch every child, all proceeds from the Jack & Jill Guild's fundraisers go to the Radiology Dept. CHOC has the only imaging facility in Orange County specializing in the needs of children. Your support of our fundraising efforts is greatly appreciated. ​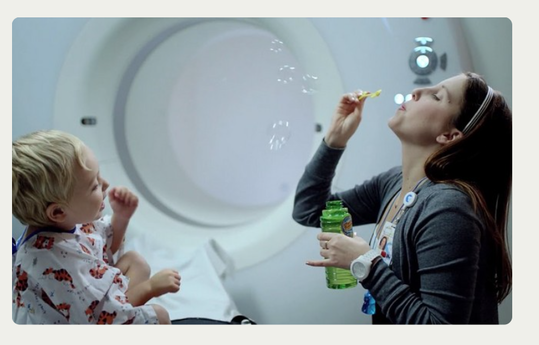 ​There's no place like CHOC Children's when it comes to radiology and imaging services for kids. CHOC is the only specialized imaging facility in Orange County just for children and offer a wide range of radiology services.
​
At CHOC, they make sure your child is comfortable and safe by using the the most advanced equipment available with the lowest amount of radiation. Many children are imaged in adult facilities where radiation doses can be up to 50 percent higher than at CHOC. Our equipment is calibrated for kids, not adults. Click on Radiology Details for more information. We have donated over $1 Million Dollars to Radiology Department to date.
Proceeds from our events are designated to support CHOC's Radiology Department
and to establish a Radiology Endowment to be held in perpetuity.